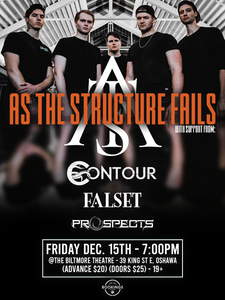 Use your government issued name when you purchase tickets. Entry into the venue will be done with your proof of your ID. No digital or physical ticket is required for entry. Multiple patrons can be under one name.

Doors are 7pm at "The Biltmore Theatre" 
December 15th - 39 King St E, Oshawa, Ontario, L1H 1B2.
Includes fees